REQUEST A QUOTE
Check out our social media using the links below:
Our range of wood clad gates are set within a 40 mm box section frame, with flat bar supports on the back, which means that the wood cannot swell or warp, meaning your gates will always open and close perfectly.
The wood used is Thermowood, which is heat treated using its own resins, which makes it stronger than most other softwood. For more information on this wood and our gates then please contact us.
Thermowood can be left untreated for a stunning looking gate, however depending on your preference there are other finishes that we can provide.
COMPOSITE WOOD CLAD GATES:
Like the wood gates above, our composite wood gates are made in the same format with a steel frame and supports. The composite wood has a superb feel to it and has an incredibly realistic finish.
Composite wood is a great replacement for wood for a number of reasons, some of them being:
Splinter Proof

Hard, Scratch Resistant Surface

Toughened Surface Absorbs Less Water
If you think that this is a product you would be interested in, then why not pop in and see our office staff for more information and to see some samples.
We are proud to be registered CAME Installers and have been for several years. We can offer a full automated installation from start to finish, however we can also offer:
Services on new and existing automations

Repairs to existing systems

Breakdown assistance

Maintenance packages
Our automations start from basic systems including motors and push button fobs, to intelligent GSM intercom units and underground sensors. If you would like any more information on any of the products or services mentioned, please contact Levi or call in for a chat and we will be more than happy to help.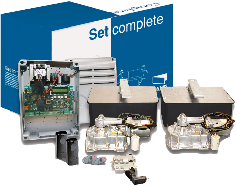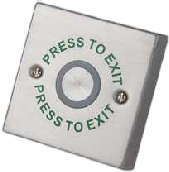 Aside from our most popular gates and railings we also provide a range of other products such as:
Assorted ornamental ironwork

Hanging basket brackets and planters

Rose arches

Benches and seats

Parking Bollards

Security doors and panels

Fire Escapes

Wheelchair access ramps

Structural steelwork, working to architects drawings
Here at Stately Gates we like a challenge, so if you have an upcoming project or a spontaneous idea then please get in touch and we will do our best to provide a smooth, easy and enjoyable experience designing bespoke products to suit you.